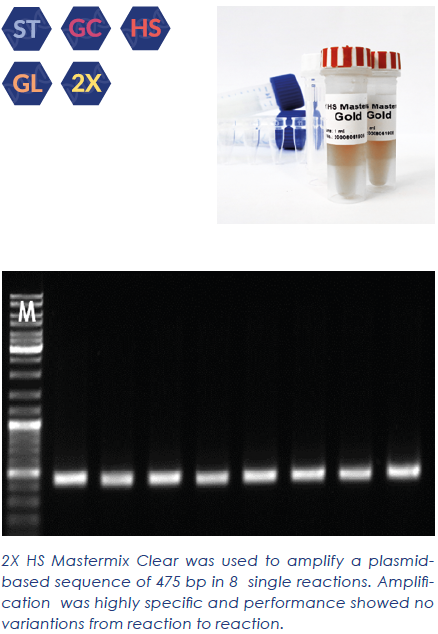 2X HS Mastermix Gold (5 mL)
---
2X HS Mastermix Clear and Gold are 2X formulations of VitaTaq® DNA Polymerase that were developed for routine applications that must be a standardized as possible and do not allow for reaction-to-reaction deviations.
2X HS Mastermix Clear is suitable for all downstream applications, including fluorescence based applications.
2X HS Mastermix Gold is the best choice if you want to analyze your samples by gel electrophoresis, e.g., after colony PCR. A loading agent and a tracking dye migrating at ~50 bp make your samples ready to load and save time and extra pipetting steps.
Need additional payment options for large purchases? We are happy to help, please contact us at 1.833.548.8378 or email sales@traxconnects.com.
TRAXSKU1008