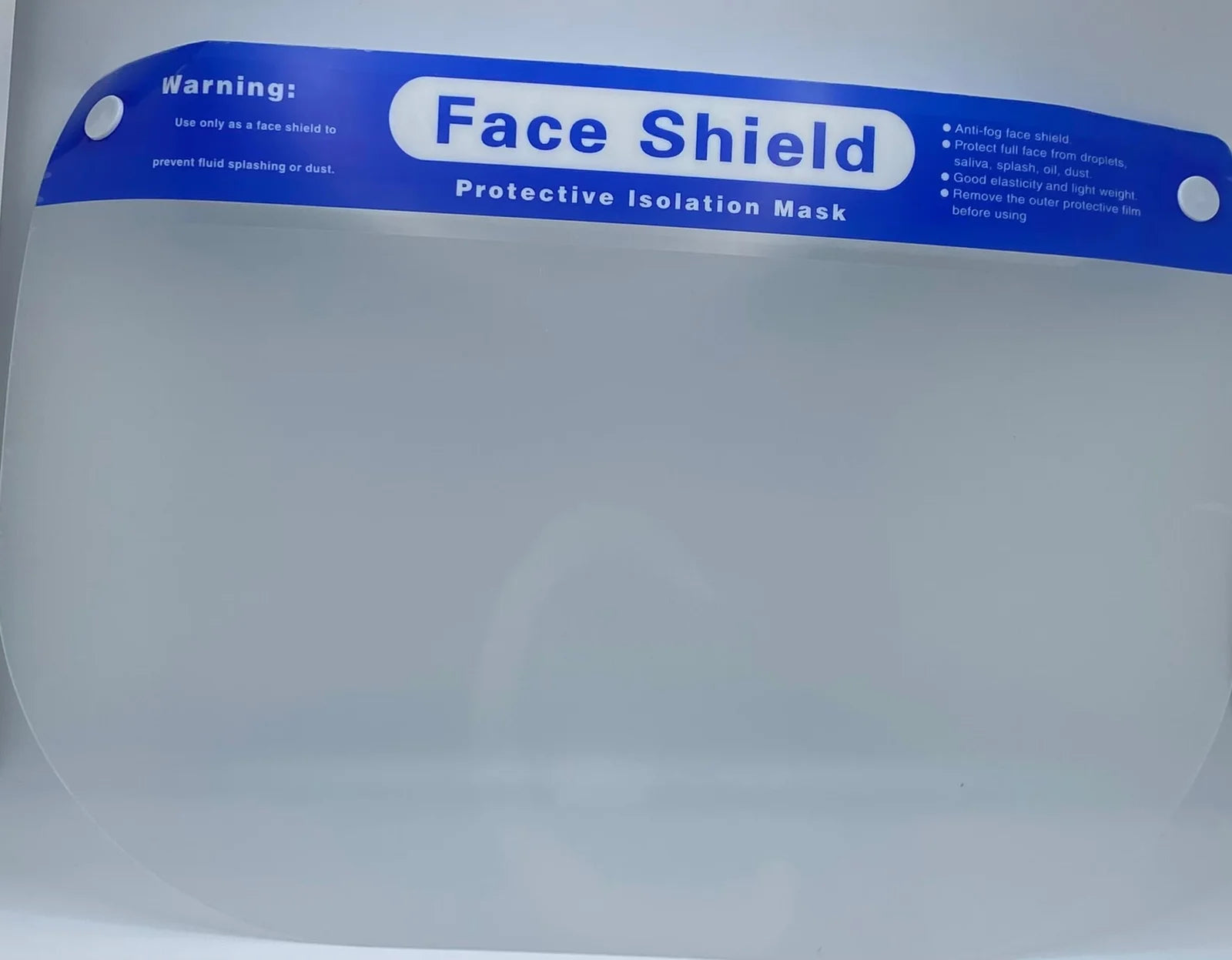 Face Shield, Straight Sponge (Pack of 10)
---
Ships From USA
High Quality Materials - The plastic face shield is made of super transparent recyclable polyethylene sponge material, lightweight and clear.
Professional Protection - Reusable safety face shield. Full-length size provides more complete coverage than typical face shields. Wrap-around design provides over-the-top, side and front face, eyes and nose protection. Face shield visor can be easily cleaned with water or disinfectant. 
Comfortable To Wear – The plastic face cover shield has a foam strip, and the elastic band can be easily adjusted to suit your head and face well, and it can be firmly fixed and comfortable to wear.
Wide Application - Keep several of these safety face shields in your day pack, at home, at work or in your car. Use it in outdoor, kitchen and your office to protect your health.
Disposable face shields provide lightweight, full face protection and can be comfortably worn with eyeglasses. Shield window measures 13" X 8-1/2" and is constructed from latex free durable plastic. The window features an anti-fog coating to limit fog during daily tasks. 
 Note: Be sure to remove the double-sided adhesive on the surface of the sponge. 
Need additional payment options for large purchases? We are happy to help, please contact us at 1.833.548.8378 or email sales@traxconnects.com .