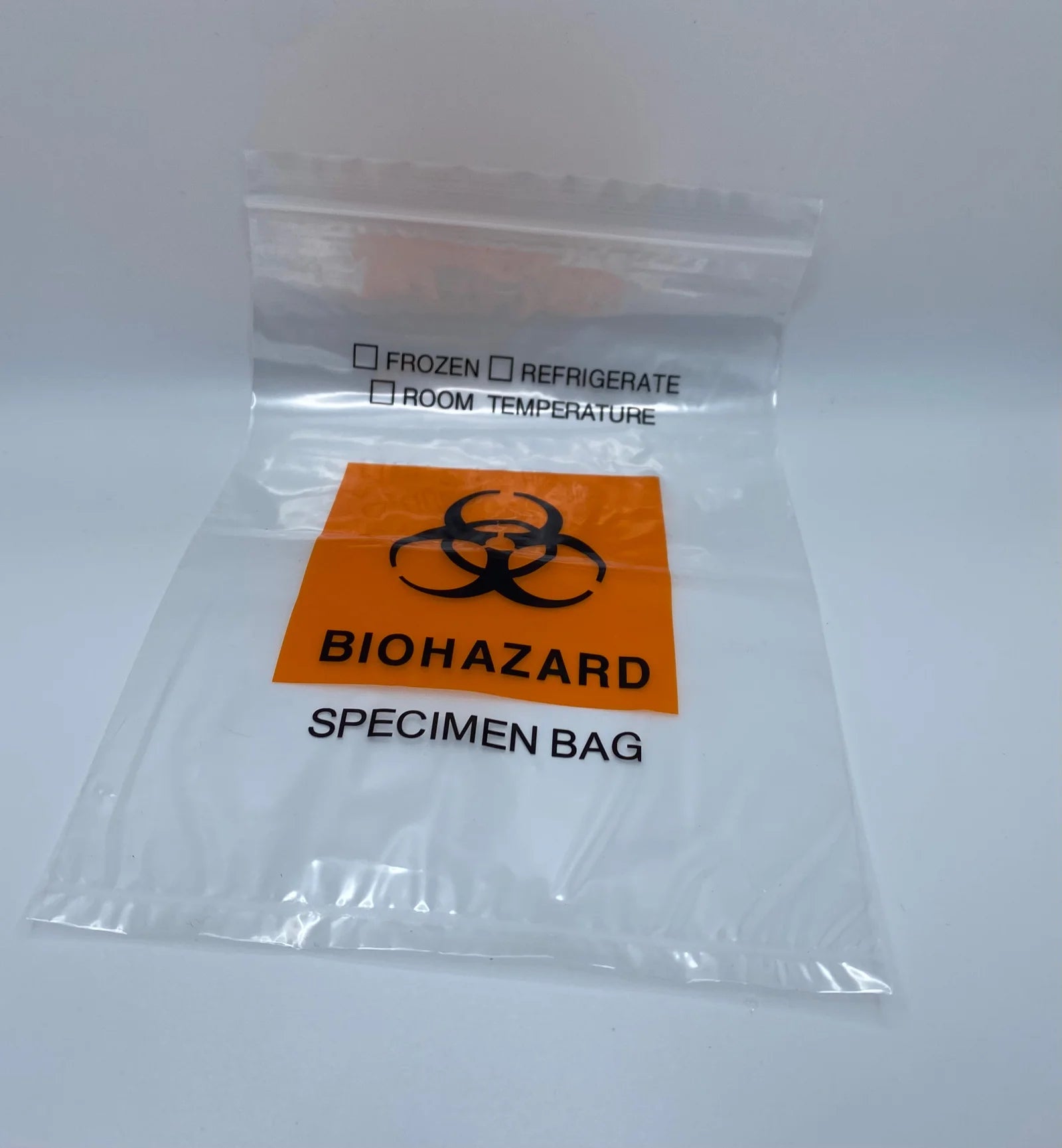 Specimen bags (6x9inch) (1000 Bag Pack)
---
Items: 1000pcs 6x9.8in/15x25cm High quality ziplock top Biohazard Specimen Bags with outside pocket paperwork pouch, convenient for storage, shipping, and it's easy to label your specimens. 
Easily visible Biohazard Logo: Prominent red and black biohazard logo bags alert others to handle or store carefully, ensure that the specimen is good, or can serve as a warning not to touch potentially dangerous objects. 
ZipLock: There is a self-sealing zipper on the head. The high-quality sealing belt is reusable. Easy to open and seal the bag. 
Outside Pocket: Separate file bag that's convenient to record or leave a note. 
Multipurpose: These Biohazard bags are an essential product in laboratories, hospitals, research facilities, and educational classrooms.
Need additional payment options for large purchases? We are happy to help, please contact us at 1.833.548.8378 or email sales@traxconnects.com.