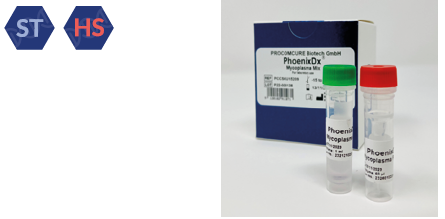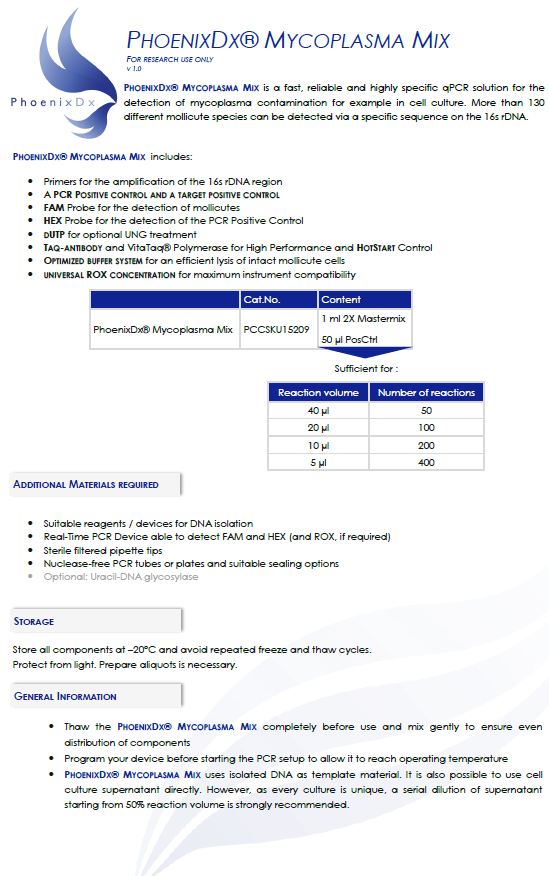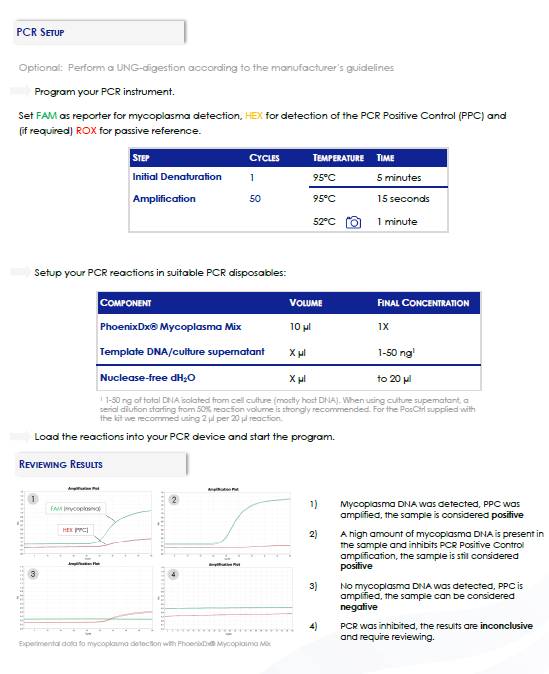 PhoenixDx® Mycoplasma Mix (1 mL)
---
PhoenixDx® Mycoplasma Mix is a fast, reliable and highly specific qPCR solution for the detection of mycoplasma contamination for example in cell culture. More than 130 different mollicute species can be detected via a specific sequence on the 16s rDNA.
Mycoplasma mix includes:
Primer for the amplification of the 16s rDNA
Need additional payment options for large purchases? We are happy to help, please contact us at 1.833.548.8378 or email sales@traxconnects.com.
TRAXSKU15209