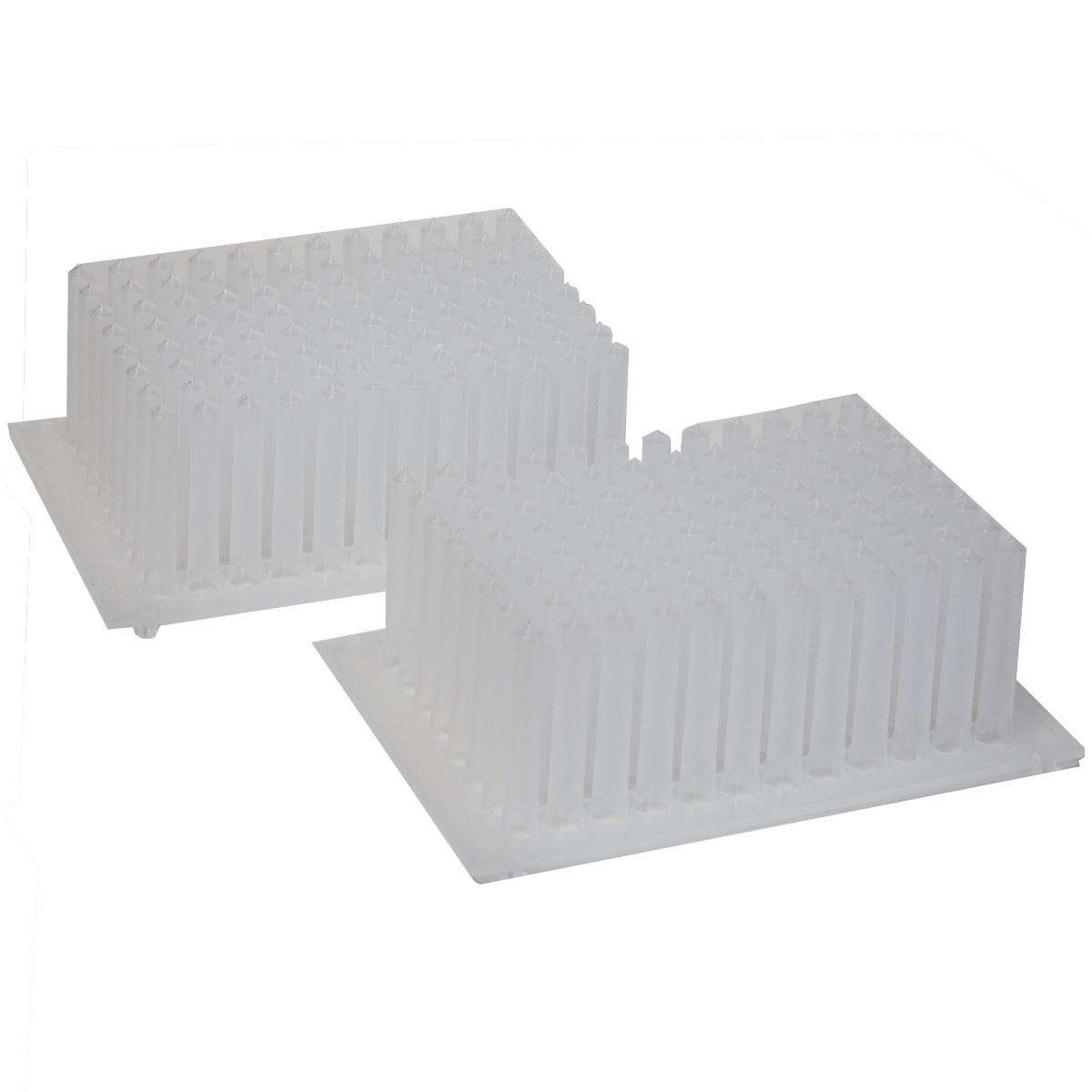 Pure96 Extraction Tip Combs – (20 Pieces)
---
Single use consumables for use with automatic nucleic acid isolation systems such as
Allsheng AutoPure-96

Phoenix AutoPure-96

ThermoFischer KingFischer
Tip combs protect the magnetic rods of the device and prevent cross-contamination between isolation runs.
Optimize your performance using the AutoPure96 Extraction Tip Combs designed specifically for use with AutoPure96, KingFisher Flex, Duo Prime, Presto, and Apex instruments. AutoPure instruments utilize disposable plastic plates and tip combs made of polypropylene, which are ideal for magnetic particle processing due to their low binding affinity for biomolecules.  Both the yield and quality of the isolated protein or nucleic acid are significantly improved with special plates and tip combs designed for the AutoPure and KingFisher systems.
Need additional payment options for large purchases? We are happy to help, please contact us at 1.833.548.8378 or email sales@traxconnects.com.