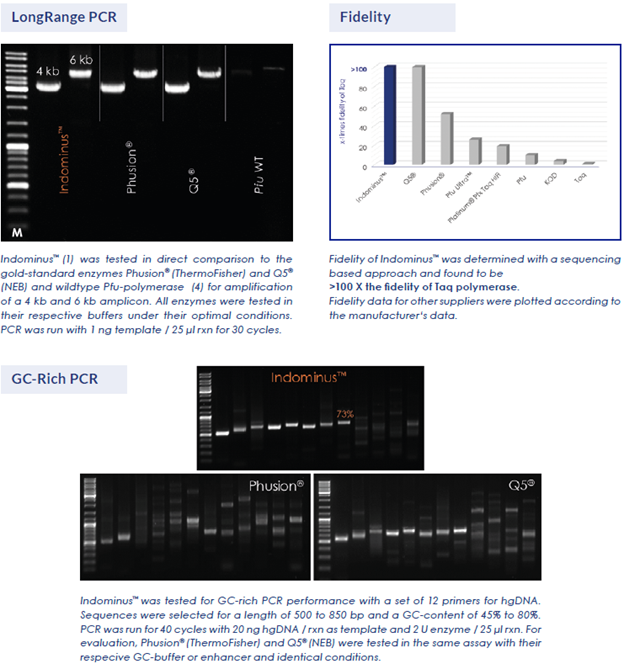 Indominus™ Ultra-Fi PCR Kit (500 rxn/50 µL)
---
Our recently developed Indominus™-Polymerase is a next-generation designer proofreading polymerase that combines exceptional speed and efficiency with a high amplification fidelity. It is an all-around talent for many applications but especially recommended for high fidelity applications like cloning or NGS. In contrast to well-known market-leading products, Indominus™ is not an Sso7D-fusion protein but rather a whole new generation of proofreading polymerase.
The kit comes with a 50X Enzyme Solution and 2 different 5X buffers including dNTPs to fit all applications.
Need additional payment options for large purchases? We are happy to help, please contact us at 1.833.548.8378 or email sales@traxconnects.com.
TRAXSKU1041