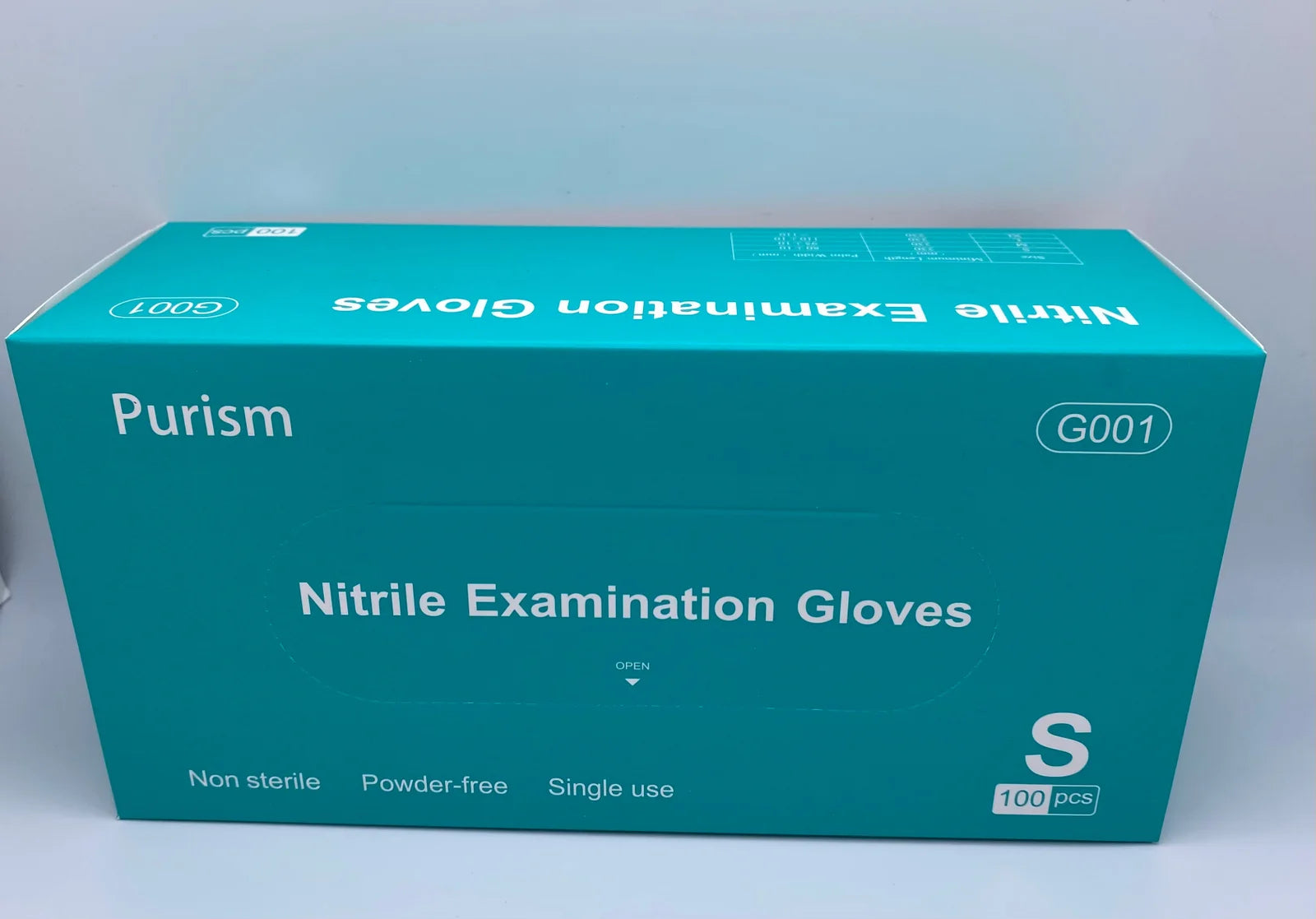 Nitrile gloves, non-medical (Small) - 10 boxes/ct, 100 pcs/box
---
Purism Powder-free blue Nitrile Gloves have an ultra soft nitrile formulation for increased comfort and easy donning, excellent tactile sensitivity, puncture resistance, and textured fingertips provide excellent grip under all operating conditions. The cuff is beaded for extra strength and tear resistance
Disposable nitrile gloves can provide extraordinary strength, stretchable durability, and puncture resistance which used by law enforcement professionals, tattoo artists, physicians, and first responders.
POWDER FREE & LATEX FREE: Free of natural rubber latex, a common allergen, these non-latex gloves are perfect for people who are allergic to natural rubber latex and donning powder.
FOOD SAFE GLOVES, perfect for food preparation, cleaning, home improvement, and

 

other protective uses. They also have a superior grip and texture, and can even be used with many touchscreen phones and devices.
Need additional payment options for large purchases? We are happy to help, please contact us at 1.833.548.8378 or email sales@traxconnects.com .