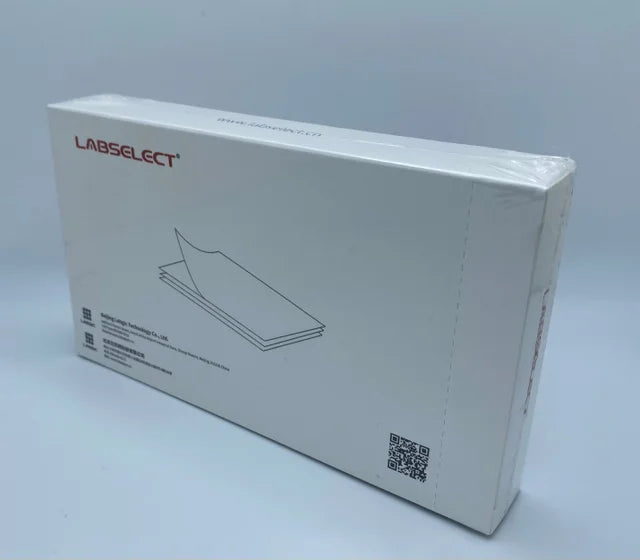 qPCR/PCR Optical Film - Min Order 100 Sheet
---
The QPCR/PCR Optical Film reduces the chance of well-to-well contamination and sample evaporation when applied to a microplate.

Features:

• Pressure-sensitive adhesive provides a tight seal over every well
• Will not interfere with sample reading
• Press-N-Seal: Align properly to the plate, then press to seal
• Easy to apply-will not stick to your glove

Prevent Loss of Precious Samples
Use this optically-clear adhesive film to seal the samples into the wells of a microplate. This will reduce the possibility of cross-contamination between sample wells and help ensure consistent Real-Time PCR data.

Easy to Use
Simply peel the backing away from the adhesive film and apply firmly across the top of your microplate. Stack microplates and read samples as you would normally except with less chance of sample contamination. Designed to fit on 96-well and 384-well plates.
Need additional payment options for large purchases? We are happy to help, please contact us at 1.833.548.8378 or email sales@traxconnects.com.