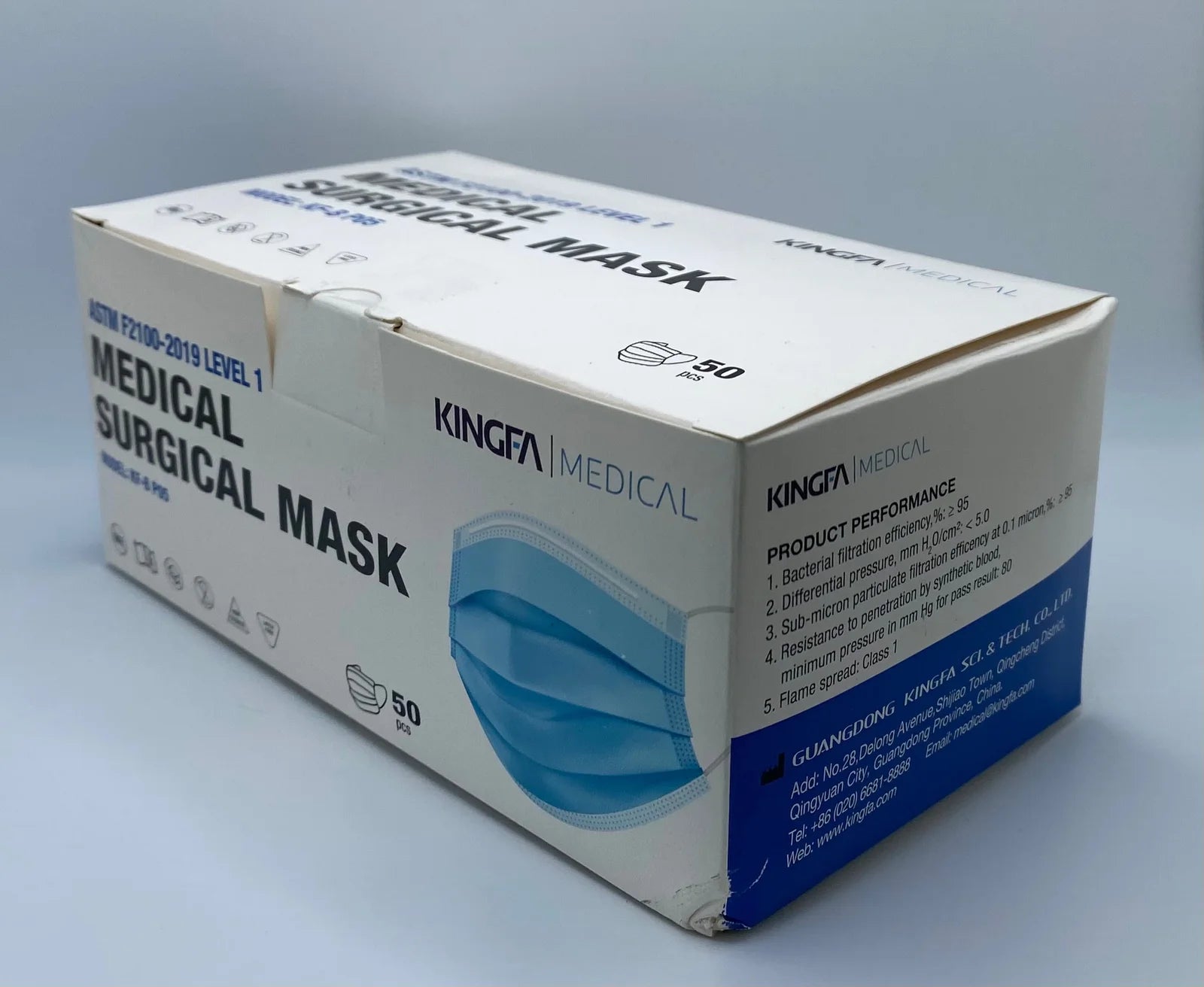 Surgical Masks - 50 pcs/box (10 boxes)
---
Medical Grade Level 3 ASTM F2100-2019 | 3-Ply Protective Layers (PP Non-Woven Protective Layer, Melt-Blown Filtration Layer, Interior Comfort PP Non-Woven Layer). 
Medical masks work as a protective barrier reducing direct transmission of infected fluids or particles among healthcare professionals and patients. 
ASTM Level 3 Medical Masks provide the highest level of protection during medical procedures.
The masks come in a heat-sealed package. 
Need additional payment options for large purchases? We are happy to help, please contact us at 1.833.548.8378 or email sales@traxconnects.com.