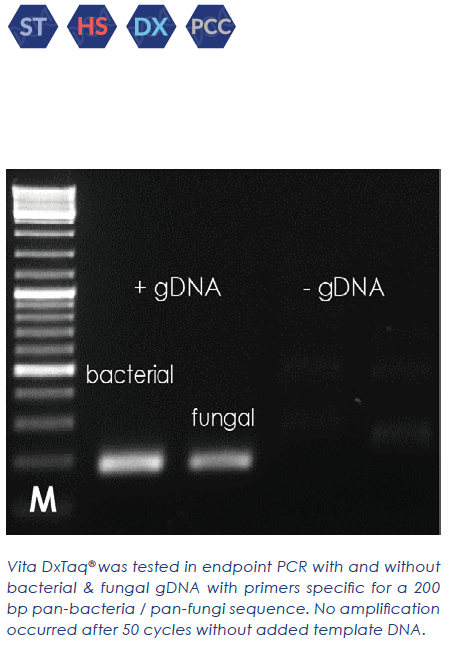 Vita DxTaq® HS PCR Kit (2500 units)
---
Vita DxTaq® is a unique designer polymerase that was developed exclusively for applications that require exceptional specificity and precision. This is achieved through a total lack of bacterial, fungal and human background DNA, making it the perfect choice for sophisticated diagnostic applications where results must be absolute.
The antibody-mediated HotStart feature allows for reaction setup at room temperature and grants full control over the reaction start.
Vita DxTaq® is completely free from bacterial, viral, parasitic, fungal and human DNA.
Need additional payment options for large purchases? We are happy to help, please contact us at 1.833.548.8378 or email sales@traxconnects.com.
TRAXSKU1037