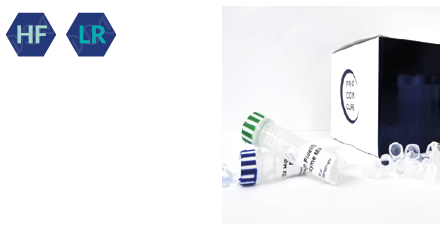 Vita High Fidelity Kit (100 rxn/50 µL)
---
Vita High Fidelity Kit provides an increased level of fidelity in comparison to PCR with a regular Taq polymerase. It contains a blend of Taq and proofreading polymerase that is highly processive and—at the same time—capable of correcting amplification errors. That makes it 5 times more precise than reagents with Taq polymerase alone.
Vita High Fidelity reagents are a reasonable option when extra precision is required, e.g. in sample preparation for sequencing or cloning.
Need additional payment options for large purchases? We are happy to help, please contact us at 1.833.548.8378 or email sales@traxconnects.com.
TRAXSKU1024