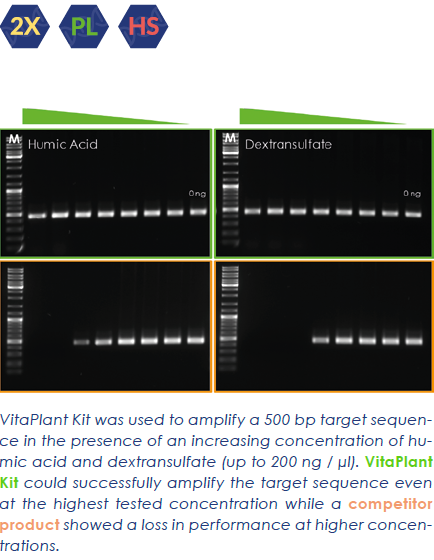 Vita Plant Kit (2 mL)
---
Vita Plant Kit was developed and optimized for the challenging analysis of plant derived samples in endpoint PCR. Be it DNA isolates from plant sources or PCR from crude plant extract, Vita Plant Kit provides convenient solutions for your application.
It provides:
Efficient & highly specific target amplification
Fast analysis from crude extracts
Superior resistance against plant-derived inhibitors
Additional 10X Plant Enhancer for extra-persistent samples
Convenient 2X mastermix formulation
Need additional payment options for large purchases? We are happy to help, please contact us at 1.833.548.8378 or email sales@traxconnects.com.
TRAXSKU1022